Leaked Cable: Anna Nicole Smith Hit the Bahamas 'Like A Hurricane'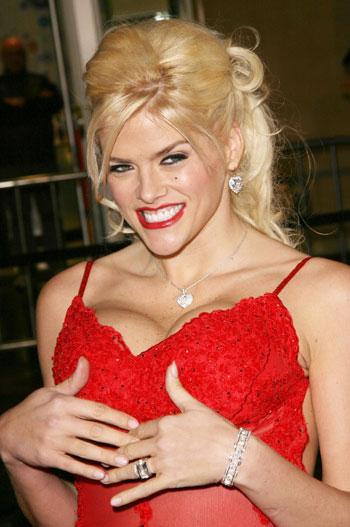 According to newly leaked U.S. diplomatic cables obtained by WikiLeaks, Anna Nicole Smith may have been just a "B-list celebrity," but she hit the Bahamas like a hurricane, spreading scandals that toppled a string of officials and endangered the whole government
"Not since Category 4 Hurricane Betsy made landfall in 1965 has one woman done as much damage in Nassau" reads the cable, apparently written by Deputy Chief of Mission D. Brent Hardt in November 2006.
Article continues below advertisement
EVIDENCE: Do These Photos Prove Anna Nicole Smith Was Not A Drug Addict? See Them Here
The confidential cable says the scandal over Smith's super quick residency permit and the investigation into the death of her son led to the resignation of several government officials including the Minister of Immigration and officials in the coroner's office.
The WikiLeaks document even blames the Smith scandals for the government in power losing the election in 2007. The documents were published in the British newspaper The Guardian.
Smith was living in the Bahamas in 2006 when her 20-year-old son Daniel came to visit her in the hospital after giving birth to her daughter, Dannielynn and died.
Local hospital officials were charged with bungling the investigation into his death.
Shortly after, Smith died in 2007 at a Florida hotel. Both she and her son Daniel are buried in the Bahamas.
RELATED POSTS: