EVIDENCE: Do These Photos Prove Anna Nicole Smith Was Not A Drug Addict? See Them Here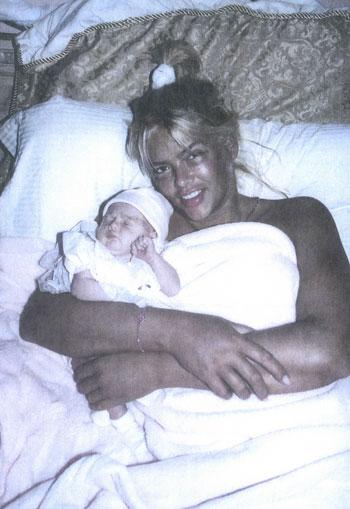 Photos of Anna Nicole Smith – taken in 2006, just after she gave birth to daughter Dannilynn – have been tendered to a Los Angeles court as evidence in the trial against Howard K. Stern.
Stern, the Playboy Playmate's long-time pal, and two doctors, have been charged with conspiring to prescribe, administer and dispense controlled substances.
The dozens of photographs were presented to jurors by defense attorneys.
Article continues below advertisement
The photos – which you can see here -- show a seemingly happy and active Smith at a time when prosecutors claim she was heavily medicated with painkillers and other drugs.
The release of the images is an apparent move to discredit the testimony of Quethlie Alexis, Dannilynn's nanny, who had previously testified that Smith was often nearly comatose during the time frame many of the photos were taken.
MORE ON:
Khristine Eroshevich