EXCLUSIVE: Anna Nicole Smith's Mother 'Not Disappointed' In Verdict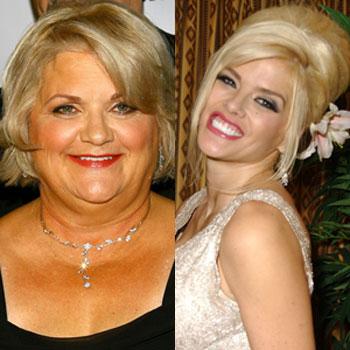 Howard K. Stern was found guilty Friday of two counts of conspiracy for funneling prescription medication to Anna Nicole Smith and there is one person who is pleased with the verdict – Anna Nicole's mother, Virgie Arthur.
COURT DOCUMENTS: Read The Verdict Forms
Speaking exclusively to RadarOnline.com, Neil McCabe – who represents Virgie Arthur – says, "Ms. Arthur is not disappointed to see there were convictions today - especially Mr. Stern - and she's waiting to see what the sentencing will show us."
Article continues below advertisement
Arthur, who made an appearance in court during the course of the trial against the three defendants, was particularly interested in the outcome of Mr. Stern given the history of the pair.
At a press conference following the verdict, Howard K. Stern told reporters on the courthouse steps, "The jury found me not guilty on seven counts - everything related to the appropriateness of the medication, I was acquitted of. Contact my lawyer for any further comments."