Kelly Osbourne Comes to Miley Cyrus' Defense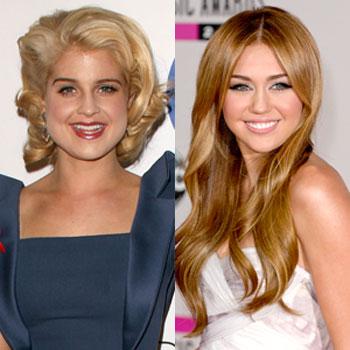 No stranger to tough press herself, Kelly Osbourne took to her Twitter page on Tuesday to defend Miley Cyrus from all the criticism she's been getting lately.
"This really makes me mad," Kelly wrote. "Miley is one of the most hard working respectful women I have ever worked with I am learning a lot from her!"
Kelly and Miley are on location in New Orleans filming a movie together and rumors of Miley's hard partying have been rampant recently.
Article continues below advertisement
"Actually it's the other way around Miley has us all on a health kick. Gym/early nights. There really scraping the barrel on that one!"
The troubled Disney star was caught smoking out of a bong on video recently, and as RadarOnline.com previously reported, the girl who took the video is also friends with another troubled Disney star - Demi Lovato.
RELATED STORIES:
Billy Ray On Miley Cyrus 'There's So Much Beyond My Control Right Now'