Inside Kate Middleton's Lunch Date With The Queen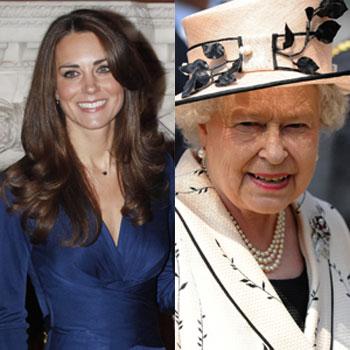 Kate Middleton has passed another royal test with ease: lunching with Queen Elizabeth.
On Thursday, Kate and Prince William attended the monarch's annual pre-Christmas lunch with the rest of the royal family at Buckingham Palace.
At the grand affair, held each year before the Queen leaves town for the holidays, Kate rubbed shoulders with more than 40 members of the royal family including all of Queen Elizabeth's children and most of her grandchildren, according to People.
Article continues below advertisement
After two and a half hours, Kate piled into the back of an official SUV, beaming as she nestled between Prince William and his brother Prince Harry.
"When she left, Kate was looking supremely happy. She was smiling broadly," an observer told the magazine.
For Christmas, William will be on duty in North Wales. Kate is expected to spend the holiday either with him or her family, not with the Queen and the rest of the royal family at Sandringham House in Norfolk, England.