Grandmother Kicked Out Of Mall After Santa Photo Meltdown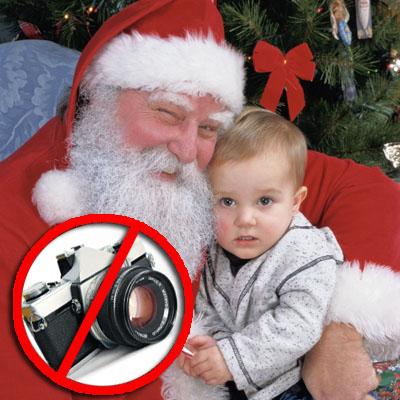 Meet Suzie McClinton.
The 51-year-old South Florida woman was kicked out of the Indian River Mall after she tried to use her own camera to take pictures of her 9-month old granddaughter Alaina sitting on a mall Santa's lap, RadarOnline.com has learned.
That's a 'ho-ho-ho' no-no it seems because even Santa doesn't allow freebies; the Santa Photo Experience kiosk charges $22.99 for the pictures.
When an employee told McClinton, "You can't take pictures," McClinton reportedly erupted into a foul-mouthed frenzy, causing three security guards to escort her off the property.
Article continues below advertisement