Exclusive
EXCLUSIVE PHOTOS: Miley Cyrus Films At Sorority House In The Big Easy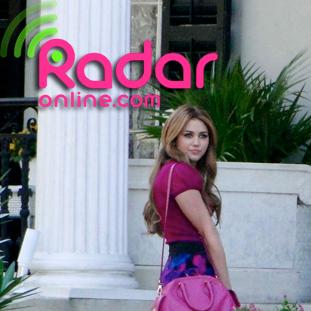 She's been accused of acting like an out-of-control frat boy, so it may not be too surprising that Miley Cyrus is shooting a new film -- set in a sorority house, and RadarOnline.com has the exclusive behind the scenes photos from the set in New Orleans.
In the film called So Undercover, the Can't Be Tamed singer/actress plays a tough, street-smart private investigator on an undercover mission at a sorority house.
Article continues below advertisement
"There will be a touch of real danger too, when she goes undercover," producer Nigel Sinclair told Variety. "We have a sharp, funny, accessible script ... that is a perfect match for her comic talents."
Last week, the daughter of Achy Breaky Heart singer Billy Ray Cyrus researched the role, visiting a real sorority house to learn "how to act and behave like a sorority girl," according to a source close to the actress.
Just a few weeks back, Miley's own behavior came into question when she was recorded by a friend smoking salvia -- an herb said to have hallucinogenic qualities (that's legal in California) -- out of a water pipe.
"I'm having a little bit of a bad trip," a disoriented Cyrus said in the video. "Is that a Liam look-alike -- is that my boyfriend? Is that me tripping? Does that look like Liam at all? I want more of that s---."