Exclusive
EXCLUSIVE: Pamela Anderson Sues Contractors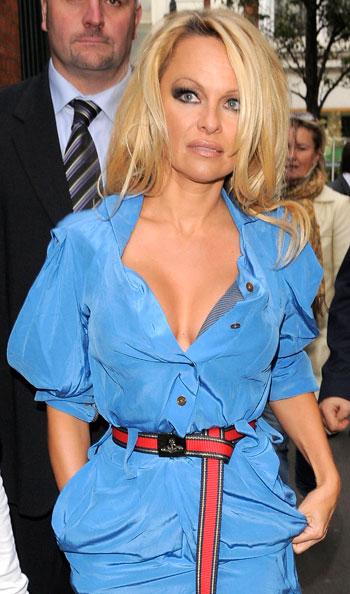 Dancing with the Stars alum Pamela Anderson has gone from the ballroom to the courtroom seeking justice!
The former Baywatch babe, who owns a home in Malibu, California, is now in a legal dispute with several contractors over payment for work allegedly done at her exclusive property.
EXCLUSIVE DOCUMENTS: Read Pamela Anderson's Lawsuit
According to documents filed in the Los Angeles Superior court, the former Baywatch babe is suing JA Framing, Straight Lines Painting among others claiming "disputes have arisen with each of the defendants concerning the value of their work and payment, if any, due and owing to them....a substantial controversy and dispute exists between the parties over what if anything, is owed for work done or purportedly done at property owned by the plaintiff."
Article continues below advertisement
In addition, Anderson is seeking a "declaratory judgment," and costs of the lawsuit.
Anderson made news earlier this year when Montreal city officials banned the unveiling of her newest vegetarian campaign.
The PETA ad - which showed Anderson in a tiny purple bikini covered in paint markings mimicking a butcher's diagram with words like "breast" and "rump" written on her skin - was deemed sexist by city officials.