Exclusive
EXCLUSIVE: Lindsay Lohan's Accuser An 'Opportunistic Golddigger' With Violent Past, Says Ex-Husband's Family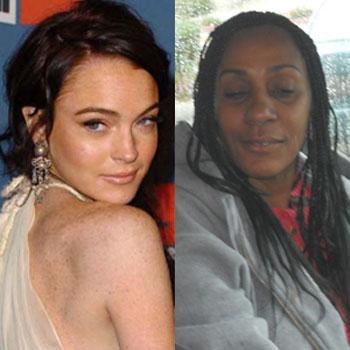 Dawn Holland -- the Betty Ford staffer fired for selling Lindsay Lohan's private records to TMZ -- is an 'opportunistic golddigger' with a violent past, according to a family insider who spoke exclusively to RadarOnline.com.
The insider told us: "It sounds like Dawn is up to her old tricks.
"I think she's a golddigger. She's an opportunist. Now, it's with somebody who's got money.
"I don't trust her."
Article continues below advertisement
The family insider also claimed that Dawn would smack her (now ex) husband Timothy and that "she would provoke him and tried to make him hit her."
According to court documents, both Dawn and Timothy have accused each other of physical violence against the other.
In several court documents filed from 2008 to 2009, Dawn claimed that Timothy "pushed, choked, and grabbed" her, and also said "Mr. Holland has been verbally, emotionally, and physically abusive to me." She also accused him of stalking her.
She also told police she had bruises on her throat and a twisted ankle.
In his response to her claims, Timothy denied ever physically abusing Dawn and said she actually hit him after accusing him of cheating.
The family insider told us: "She was a woman who was homeless and (Timothy) took her off the street and paid for the wedding. He saved her and during the divorce she tried to get sh*t that she wasn't entitled to. She tried to sue him for stuff she wasn't entitled to. It was dirty."
Article continues below advertisement