Exclusive
EXCLUSIVE: Fired Betty Ford Worker Hires Lawyer In Wake Of Lindsay Lohan Cash-For-Comment Scandal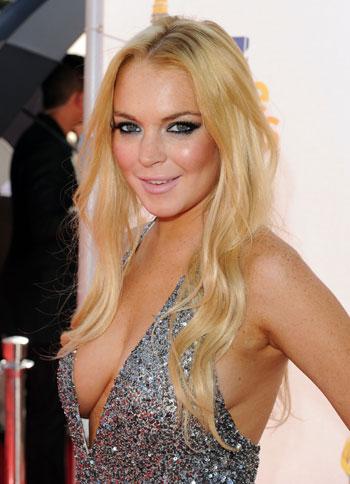 The fired rehab staffer facing possible criminal charges for selling a privileged document and an interview about Lindsay Lohan has lawyered up, RadarOnline.com has exclusively learned.
Dawn Holland -- who told RadarOnline.com that TMZ paid her at least $10,000, before she was sacked -- has been told not to speak to media.
"She is not talking to anyone, she has been advised by her lawyers not to talk to anyone," the woman's daughter-in-law, Kerra Mason, told RadarOnline.com, in an exclusive interview.
Article continues below advertisement
It is not known if the former Betty Ford Center worker is being advised by a criminal or civil attorney, nor if she and/or TMZ will be prosecuted.
Because she is a healthcare worker, her decision to accept cash-for-comment from TMZ could put her and the entertainment news website in violation of HIPAA laws and subject them to criminal prosecution.
In an earlier unpaid interview with RadarOnline.com, Holland said she had not yet decided whether she would legally challenge her sudden dismissal.
"I'm not quite sure what my next step is... I'm trying to work on that now," she said.
"Yes ma'am," the ex-staffer replied, when asked by a RadarOnline.com reporter if she was paid to speak out about her clash with Lohan in the early hours of December 12.
"I'm not going to say (how much)."
But when questioned by RadarOnline.com if "it was somewhere between $10,000 and $15,000", Holland said: "If I give you a ballpark then... well, then... yeah (it was between $10K and $15K)."
Article continues below advertisement
In a statement released on Tuesday night, Betty Ford said: "Regrettably, on December 21, 2010, one of our employees violated strict confidentiality guidelines and laws by publicly identifying patients in a media interview and by disclosing a privileged document."
The statement added: "The employee has been terminated by the Betty Ford Center."
While TMZ has not returned RadarOnline.com's request for comment, the site said Holland spoke to them "because the story was already out there, Lindsay was publicly trashing her and Betty Ford did not have her back".