Exclusive
EXCLUSIVE: Lindsay Lohan In Talks With Dancing With The Stars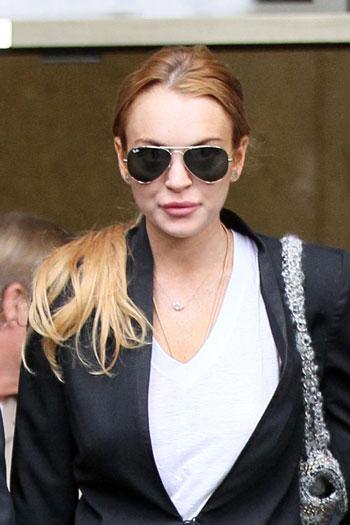 This could be the ultimate comeback.
Lindsay Lohan is secretly in talks to be a contestant on the hit show Dancing With the Stars, RadarOnline.com has learned exclusively.
After what seemed like endless legal woes that landed her in jail and now rehab, Lindsay is negotiating for the chance to change her image by appearing one ABC's mega hit.
"Lindsay has been talking with the DWTS people," a source close to the actress exclusively told RadarOnline.com. "She is definitely interested and considering being on the show."
Article continues below advertisement
While the starlet remains in rehab at the Betty Ford Center , she has the full support of her treatment team behind her.
"Lindsay's treatment team thinks Dancing With the Stars would be a perfect transition back to work for her. She would have a set schedule everyday, would be occupied and would be very productive. Lindsay wanted their approval before proceeding in talks with the producers and she got it," a source close to Lindsay told RadarOnline.com.
As RadarOnline.com previously reported, the producers of the hit show have wanted Lilo for a while.
"Dancing with the Stars producers have had Lindsay on their wish list of cast mates for a very long time," a source with knowledge of the situation told RadarOnline.com.
Now, we've learned, negotiations are underway.
Lindsay's progress in rehab has been going very well. "Lindsay is working on a lot of projects; she's got a lot of positive things going on right now," the source said.
Article continues below advertisement
As for her dancing skills, the source told RadarOnline.com that Lindsay would be a tough contender for the show.
"She would be great on the show; she could maybe even win because she is a great dancer!"
A representative for Dancing With the Stars said the show does not comment on casting.
RELATED STORIES:
EXCLUSIVE: Dancing With the Stars Wants Lindsay Lohan