Exclusive
EXCLUSIVE: Lindsay Lohan Facing 6 Months In Jail If She Refused Breathalyzer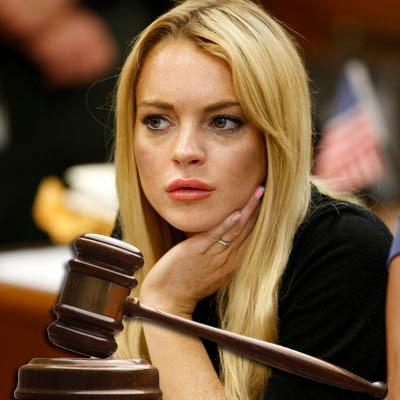 After she was caught sneaking back into her sober living facility, Lindsay Lohan allegedly refused to take a breathalyzer test, and RadarOnline.com has learned exclusively that if that allegation is true, the decision could possibly land her in jail for six months.
"Judge Fox made it very clear to Lindsay: a dirty test, or a refusal to submit to a test, would be counted and considered as a dirty test," a source told RadarOnline.com exclusively.
Article continues below advertisement
Lohan eventually took an alcohol test -- and passed it -- the morning after the incident, RadarOnline.com was first to report.
"Lindsay is in very, very big trouble. It's very likely Judge Fox will haul her into court in the next week to deal with this," the source added.
"Judge Fox had been willing to give her a second chance."
RadarOnline.com learned on Tuesday that police are investigating a claim by Dawn Holland, a worker at the rehab center, that Lindsay pushed her. Holland also claims that Lindsay threw a phone at her and yanked another phone out of her hand, injuring her.
As RadarOnline.com was the first to report, Holland was fired from the facility on Tuesday. "It was due to breach of patient confidentiality because I did an interview with TMZ.," she told RadarOnline.com in an exclusive (and unpaid) interview. Holland confirmed she was paid in the ball park of $10,000-$15,000 by TMZ.
In a statement, Betty Ford said Holland "violated strict confidentiality guidelines and laws by publicly identifying patients in a media interview and by disclosing a privileged document."
Article continues below advertisement