EXCLUSIVE: Kate Gosselin Doing 'Damage Control', Claims Team Jon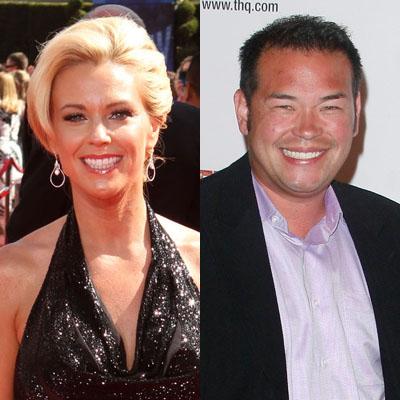 Kate Gosselin came out all guns blazing on the Today Show Wednesday by taking some pot shots at her former husband Jon Gosselin, but his camp believes that she's the one who is in denial about the current situation and is simply doing damage control, RadarOnline.com is exclusively reporting.
Speaking to Meredith Vieira, the reality TV star claimed that, despite reports, her two kids, Collin and Alexis, (both 6) had not been expelled from school and that Jon had never personally apologized to her for his actions in the past.
Article continues below advertisement
Displaying a somewhat sullen demeanor, Kate claimed she still felt "hurt and anger" towards Jon, although she had forgiven him for the sake of their children.
But a source close to Jon blasted back at Kate by telling RadarOnline.com: "Look, Kate is just doing damage control and can't own up to anything herself as usual.
"Everyone knows that a divorce is between two people, it's not one sided. Jon feels it is unfair that she goes on national television and bashes him and that their kids' battles should remain private.
"That was the reason he felt the need to cease filming them and why he has not commented on the status of the kids or their schooling either.
"Like most parents would do, he feels for his kids that their business is being made public on television now.
"He believes that any struggles between the two related to their divorce should be kept private and not announced in public either."
While Kate said on the Today Show that their kids were not expelled from school, she did admit they were having some difficulties coping with dealing with the curriculum and divorce too.
Article continues below advertisement
Despite Jon's Tweet confession that he had made mistakes in the past and now regretted those choices, Kate was not in a forgiving mood.
She complained to Vieira: "I have never personally been apologized to," she said showing frustration and anger, adding that she doesn't consider "an interview on TV or a tabloid" the appropriate venue to discuss deep-seeded family issues.
While she admitted she's forgiven Jon "for the sake of my kids," she said she's still licking her wounds from their prickly split of yesteryear.