Exclusive
EXCLUSIVE: Jon & Kate's Furious Fight After She Leaves Kids Days With Teen Babysitter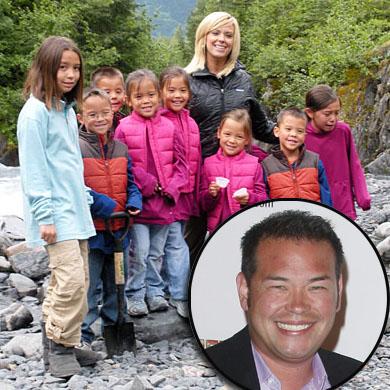 Jon and Kate Gosselin's fragile peace has exploded and RadarOnline.com has learned the trigger was a blow-up between the pair after Kate trekked to Mexico – and left the kids alone with a teenage babysitter!
While Jon is refusing to publicly slam Kate – even though she went on the Today Show on Wednesday and fired off "hurt" and "anger" claims at her ex-husband -- privately the dad-of-eight still has serious questions about her parenting skills, we're told.
Article continues below advertisement
"Jon was furious that she allowed somebody he didn't even know look after their kids," revealed one insider.
"To make matters worse the children were not allowed to see their father during the trips and the sitter was instructed not to talk with Jon either.
"Naturally, Jon expressed his concerns that his kids were being left with such a younger person but Kate just dismissed these concerns.
"Kate's got a nerve having another go at Jon on the Today Show."
The situation quickly went from bad to worse for Kassondra Morgan, 19, when Kate went to Los Angeles to attend The Emmys at the end of August before jetting off to Cabo San Lucas in Mexico to do a photo shoot in September.
While she was away on the glamorous trips, Kassi, as she is known, was stuck back in Pennsylvania trying to cope with looking after the Gosselin brood on her own!
Jon could not believe that the nanny was left all alone and voiced his disagreement, RadarOnline.com has learned.
Article continues below advertisement
Said the insider: "Kassi was basically being put in the middle of Jon and Kate and that was way too much pressure for her."
Not soon after Kate's trip, the kid's live-in nanny quit her $24 an hour job because it became too stressful.
"Kassi was totally miserable and would call up her friends crying before she finally plucked-up enough courage to quit the job and return to her parents," our confidante added.