Exclusive
EXCLUSIVE: Jon Gosselin's Girlfriend Calls Herself 'Stepmom' To Kate's 8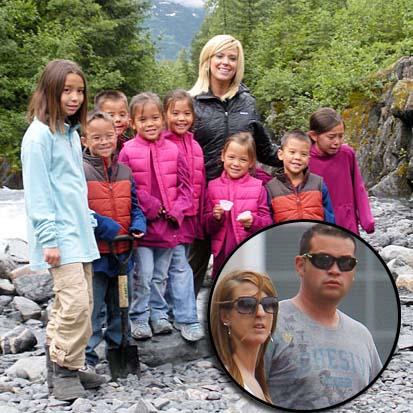 In a move that's sure to make some people uncomfortable, Jon Gosselin's girlfriend jokingly referred to herself as stepmom of his eight children, RadarOnline.com has learned.
Ellen Ross made the reference on her Facebook page,and her friends also jokingly call her "stepmom of the year."
And while it's a joke, some people close to the Gosselins are wondering, "Will Kate find it funny?"
"Ellen believes it's no big deal that she's called herself stepmom tothe kids," one source close to the situation told RadarOnline.com.
Article continues below advertisement
Kate may disagree, especially because the kids are old enough now to find things like this on the internet. Ellen and Kate have never spoken to each other despite the fact that Ellen has been with Jon in court against Kate and often is with him when he picks up and drops off the kids.
"When the kids are with Jon's girlfriend they simply call her 'Ellen'," a source said.
"The stepmom reference was meant to be a joke while discussing wrapping presents for the kids over the holidays that was all." Ellen's friends jokingly refer to her as the "stepmom of the year," but Jon has not reacted negatively to it.