Exclusive
EXCLUSIVE: Joe Francis Confirms Radar Scoop, His 1-Month Marriage Is Over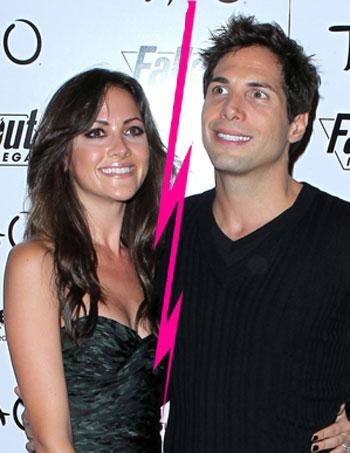 Joe Francis has officially confirmed what RadarOnline.com told you Wednesday: his one-month old marriage is over.
Francis' publicist released this statement on Thursday: "After careful and thoughtful consideration on both our parts, Christina and I have mutually decided to end our relationship. We entered into our relationship with love and it's with love and kindness that we leave it. We wish each other the best for the future. There was no divorce and there will be no divorce because the couple was never legally married."
Article continues below advertisement
But RadarOnline.com questioned McLarty late Wednesday and her mom's house and we captured exclusive video showing she was no longer wearing her wedding or engagement rings.
Francis then was forced to admit his relationship was kaput.
After a four year courtship with the CBS reporter, 37 year-old Francis popped the question in San Tropez while on vacation. In November, the pair had a lavish wedding ceremony at his Punta Mita estate. But their marriage was short lived, and Francis was overheard discussing his separation with close friends at Bruce and Kris Jenner's annual Christmas eve party.