Exclusive
EXCLUSIVE: Joe Francis' 'Hottest Girl In America' Sues Girls Gone Wild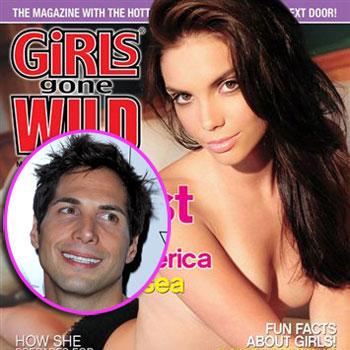 Girls Gone Wild, the company founded by notorious playboy and newly married Joe Francis, is at the center of a lawsuit filed by the woman Francis crowned as the Hottest Girl in America!
EXCLUSIVE COURT DOCUMENTS: Read Chelsea's Lawsuit Against Girls Gone Wild
Chelsea Heath, the winner of the 2010 Girls Gone Wild Hottest Girl In America contest, is suing her former employer for wrongful termination, wages owed, as well as for breach of good faith and fair dealing.
Article continues below advertisement
In court documents obtained exclusively by RadarOnline.com, Heath claims she signed a contract with Girls Gone Wild in July 2010 to "perform modeling and appearance services in connection with the company's production and publication of Girls Gone Wild Magazine," but was never paid for work she performed as the contest winner.
The brunette beauty states although she was paid the initial $5,000.00 for winning the contest per terms of her contract with Girls Gone Wild, she was to be paid an additional $1,000 per month for the next 12 months.
MORE ON:
Celebrity Justice
Heath says she was paid $1,000 for the month of August, but no subsequent payments followed.
Heath claims she made numerous calls to the Girls Gone Wild offices, inquiring about her September payment and continued to get the run-around from the office staff about that status of her check.
WORLD EXCLUSIVE VIDEO: Joe Francis Attack Caught On Security Video
According to court documents, after several attempts to reach Mr. Francis, Heath wanted to get some answers so "finally on Tuesday, she showed up at GGW and was informed that the check had been cut and sent out. She was also told that Mr. Francis suddenly had to leave again. She later learned this to be false. Immediately thereafter, she sent an e-mail to Mr. Francis indicating that she had not received the check. At that time, Mr. Francis responded that she was fired and that she would never receive any of her wages owed."