EXCLUSIVE: Playmate Jayde Nicole & Jesse Waits Split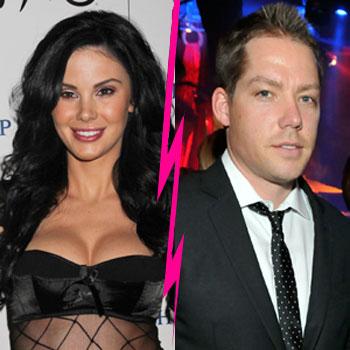 It's splitsville for Playmate of the Year Jayde Nicole and her nightclub boss beau Jesse Waits, RadarOnline.com has exclusively learned.
Jayde, 24, pulled the plug on their tumultuous relationship two weeks ago, a friend reveals.
But far from being heartbroken, the Canadian-born glamour girl has moved to Las Vegas - ironically where Jesse lives - to star in the next series of E! reality show Holly's World, alongside Holly Madison.
Article continues below advertisement
Landing that role is a major coup for Jayde, who was previously featured in The Girls Next Door: Bunny House.
WORLD EXCLUSIVE VIDEO: Joe Francis Attack Caught On Security Video
"For months, Jayde was commuting back and forth between Las Vegas and LA in order to be with her man," a friend told RadarOnline.com.
"She eventually decided it was time to commit, to both Vegas and Jesse.
"But after the pair moved in together, the person Jayde saw in Jesse was not the person she wanted to be with.
"She became increasingly concerned about his obsession with looks and the effort he would go to to make his body chiseled.
Exclusive Video Blog: Jayde Nicole Swims With Sharks
"Jesse was also obsessed with Googling himself and his brother, as well as adult sites."
The source said Jayde became increasingly concerned about his womanizing, too.
Article continues below advertisement
Exclusive Video Blog: NFL Star Shops With Jayde Nicole
Said the insider: "He was always talking to other women at the nightclubs he manages and often Jayde would find out, later, that he was trying to persuade women to go home with him, even if his girlfriend was at home!"
We reached out to Jayde for comment but all she would say, through her rep, was "we're no longer together and I'm happier than ever."