Exclusive
EXCLUSIVE: Jewish Group Blasts Mel Gibson For Oven Dodgers Comment, 'Once A Bigot, Always A Bigot'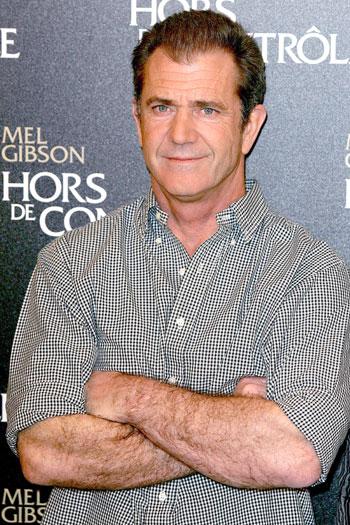 Jewish groups have blasted Mel Gibson for his latest anti-Semitic slur he used with actress Winona Ryder while talking to her at a star-studded Hollywood party years ago.
The remark, in which he referred to Jewish people as "oven dodgers," has shocked many observers who have long-questioned the superstar's political correctness.
Abraham H Foxman, National Director of the Anti-Defamation League, is furious that Gibson used the offensive term.
Article continues below advertisement
He told RadarOnline.com: "Once a bigot is always a bigot. It is clear that Mel Gibson's bigotry is not of recent vintage, that its been part of him for a long time. And when he loses his inhibitions, it comes out.
"In all my years at ADL, I have never heard of anyone using the term "oven dodgers" – this may be a new contribution to the anti-Semitic lexicon – I guess nobody should be surprised that it is coming from Mel Gibson."
Ryder, who currently appears in Darren Aronofsky's critically-acclaimed Black Swan, shared a story with GQ about Gibson showing his bigoted stripes at a Hollywood party in the mid-90s.
"I remember, like, 15 years ago, I was at one of those big Hollywood parties, and he was really drunk," the 39-year-old actress told the magazine. "I was with my friend, who's gay. Gibson made a really horrible gay joke. And somehow it came up that I was Jewish.
Article continues below advertisement
"He said something about 'oven dodgers,' but I didn't get it," Ryder said. "I'd never heard that before. It was just this weird, weird moment. I was like, 'He's anti-Semitic and he's homophobic.' No one believed me!"
Rabbi Marvin Hier- the dean of the Simon Wiesenthal Center in Los Angeles– has also slammed Gibson claiming using the term "oven dodgers" was unforgivable.
He told RadarOnline.com: "Although it comes as no real surprise to me as Mel Gibson is a notorious bigot it represents a new low for him to use the term "oven dodgers."
Gibson has a history of making offensive comments about both Jews and gay people. The actor told Spanish newspaper El Pais in 1991 of gays: "They take it up the a**," before pointing to his rear end and telling the reporter, "This is only for taking a s**t."
More famously, he told a Jewish police officer following his 2006 DUI arrest in Malibu: "F**king Jews ... the Jews are responsible for all the wars in the world," before asking the officer, "Are you a Jew?"
Article continues below advertisement