Exclusive
EXCLUSIVE: Betty Ford Worker Says TMZ Paid Her At Least $10K To Talk About Lindsay Lohan Before She Was Fired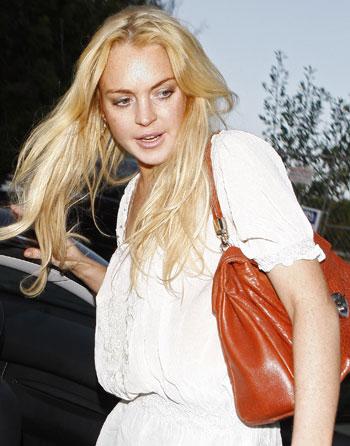 Dawn Holland, the woman alleging Lindsay Lohan attacked her in a drunken rampage, has told RadarOnline.com exclusively that TMZ paid her at least $10,000 for an interview and photos of injuries – making the financial agreement while she was still a healthcare worker, in violation of federal law.
In an unpaid interview with RadarOnline.com, Holland said she made an agreement with TMZ, the entertainment news website, to speak about a violent incident with the 24-year-old actress. Because she is a healthcare worker that agreement could put her and the website in violation of HIPAA laws and subject them to criminal prosecution.
Article continues below advertisement
Holland worked as a clinical technician at the sober house treating Lohan. She said she was fired after she violated patient confidentiality by speaking to TMZ, as RadarOnline.com first revealed.
It is not known whether she and/or TMZ will be criminally prosecuted.
"Yes ma'am," the ex-Betty Ford Clinic staffer replied, when asked by a RadarOnline.com reporter if she was paid to speak out about her clash with Lohan in the early hours of December 12.
"I'm not going to say (how much)."
But when questioned by RadarOnline.com if "it was somewhere between $10,000 and $15,000", Holland said: "If I give you a ballpark then... well, then... yeah (it was between $10K and $15K)."
The agreement was made before she was fired and while she was employed as a health care worker.
RadarOnline.com has also learned that Holland has posed for series of photographs showing the injuries she claims she suffered by Lohan, including a sprained wrist.
Article continues below advertisement