Exclusive
EXCLUSIVE: Drug Miley Cyrus Was Smoking Has Same Effects As LSD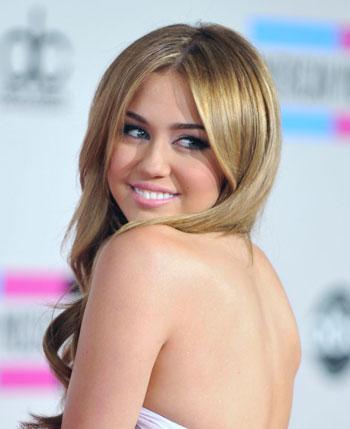 On Friday, a video of Miley Cyrus inhaling smoke out of a bong surfaced and while initial reports downplayed the substance since it has legal status in California, RadarOnline.com has learned that salvia has very serious effects similar to those of LSD.
"It's a psychedelic drug, a hallucinogen and has the same effects as LSD," Clare Kavin, a registered addiction specialist and administrative director of the Waismann Method, told RadarOnline.com. While salvia was originally used in Mexico during religious ceremonies, Kavin says those in the US use it strictly for its hallucinogenic properties that can lead to disturbing behavior.
Article continues below advertisement
"It can cause psychosis, your motion sensors are off, you can feel like you are in two places at the same time, you have 2-D visions," she added. In the video, a rambling Cyrus can be heard saying: "I'm having a little bit of a bad trip. Is that a Liam lookalike -- is that my boyfriend? Is that me tripping? Does that look like Liam at all? I want more of that s---."
Kavin adds that Miley's evening could have easily taken a turn for the worse. "It is dangerous, absolutely dangerous," Kavin said of the herb. "One of those kids could have tried to defend themselves against something that wasn't even there."
Kavin says that it is even worse than marijuana in terms of being a "gateway drug" leading to the use of harder substances.
"It is a gateway drug in a higher stand that marijuana because it makes you lose touch with reality," Kavin said. Lately, she says Miley "has been more and more choosing the wrong path" and her bad behavior is "escalating."
PHOTO: Miley Cyrus-Like Mother, Like Daughter
Kavin, who has not treated Miley but has treated other celebrities with addiction, see patients that are mostly between the ages of 20-30 years old.
Article continues below advertisement
She fears that teens who look up to Cyrus will look past salvia's harmful effects and only see "the glamour" of the star's life- especially if Cyrus doesn't speak up about her irresponsible actions.
"Salvia is not a well-known drug but now because of that video, you will have teens looking for it," Kavin explained. "She needs to talk about her behavior and educate kids that she has put in jeopardy by this bad example."