Exclusive
EXCLUSIVE DOCUMENTS: Farrah Fawcett's Last Wish -- Donated $3.3M To Set Up Cancer Charity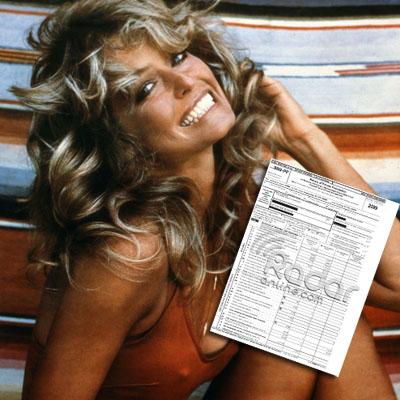 Before Farrah Fawcett lost her battle with cancer, the brave beauty donated more than $3.3 million to set up her cancer charity, RadarOnline.com has exclusively learned.
EXCLUSIVE DOCUMENTS: Farrah's Last Wish
Documents filed with the IRS reveal the Charlie's Angels star bequeathed $3,269,169 and $50,000 in two separate contributions to the Farrah Fawcett Foundation.
What's more, famed Hollywood actor Harrison Ford was one of the first to donate to Farrah's cause, handing over a personal check for $5000.
Article continues below advertisement
The foundation is a cancer-research group which the actress formed during her own struggle with anal cancer.
Farrah, who detailed her fight in the 2009 documentary Farrah's Story, died at age 62 on June 25, 2009.
According to the filing, the foundation donated $85,000 to two charities last year, including The Angeles Clinic Foundation and St Jude Children's Research Hospital.
It is said to be worth almost $5 million in total, according to the documents.
As RadarOnline.com revealed, Farrah left behind a multi-million dollar fortune but refused to give a cent to former lover Ryan O'Neal.
Farrah left the bulk of her $10 million in savings to their troubled son, Redmond, 24, who received $4.5 million.
Her will also revealed she left $500,000 to her nephew Greg Walls, $500,000 to her father James and $100,000 to ex-lover Greg Lott.