EXCLUSIVE DETAILS: Pauly D's Spin-Off Show Gets A Name & A Plot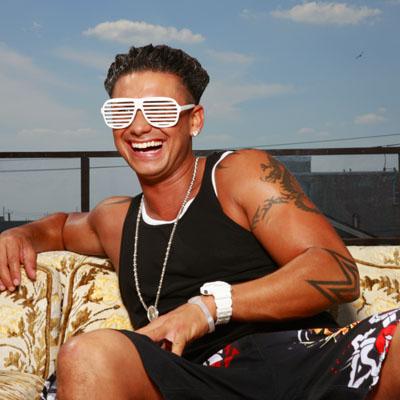 Pauly D's Jersey Shore spin-off has a working title. The show is being called Pauly's World, RadarOnline.com has exclusively learned.
EXCLUSIVE: Pauly D Offered $50,000 To Walk Bride Down The Aisle
The Jersey Shore cast spends a great deal of time making club appearances -- but not Pauly D -- because he doesn't just want to be seen, he wants to be heard as he hones his DJ skills.
Pauly now has his own MTV reality series about his life as a DJ on the road with his buddies, and of course, there might be a few women featured on the upcoming show. Much shooting has already been done, although the show hasn't aired yet.
Article continues below advertisement
Pauly D. Spins at Terminal 5 Night Club in New York City
"The boys that Pauly hangs with are 'Big Mike' his road manager, Jerry his bodyguard, and Ryan - a buddy he grew up with, who has a really good business sense," a source close to the show told RadarOnline.com about the new show.
Don't expect any Jersey Shore cast mates as regulars on Pauly's show. But the source close to the show told RadarOnline.com that some of them are likely to make appearances.