EXCLUSIVE: Decorator Suing Dr. Phil Files Bankruptcy, Stalls Civil Lawsuit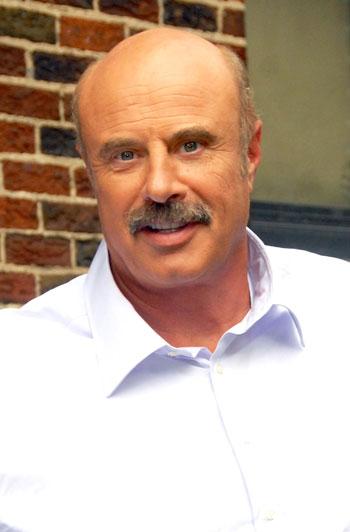 One member of the decorating team who at one time helped Dr. Phil and his wife spruce up their Beverly Hills mansion -- and are suing the famous couple in civil court for $7 million -- has filed for bankruptcy, leaving the civil case at a standstill, RadarOnline.com has learned.
COURT DOCUMENTS: Read Brynja McGrady's Bankruptcy
In exclusive documents obtained by RadarOnline.com, Brynja McGrady, who owns Flattery & McGrady Designs, filed for Chapter 13 bankruptcy on November 24.
Article continues below advertisement
The designers are suing the McGraws for alleged breach of oral contract, fraud, false advertising and intentional infliction of emotional distress.
Among the claims, the designers allege that the McGraws' agreed to promote their skin care line on Dr. Phil's show – which they claim the couple failed to do - and that Robin McGraw often took public credit for the company's design work.
They also claim the McGraws took on a "repeated scheme to avoid paying vendors" stating "the McGraws make false promises to induce vendors and/or employees into providing unique and extraordinary services, then falsely accuse those vendors or employees of a wrongdoing related to those services…" according to court documents.
Article continues below advertisement
Concerning the emotional distress claims, the documents also note that in 2008, Flattery was diagnosed with exhaustion and dehydration "due to working long hours over an extended period of time, under high stress."
Dr. Phil and Robin have countersued the designers for $665,000 in punitive damages and attorneys' fees, claiming their former interior designers representation proved to have been "knowingly false when made" and that "all of $665,000 the design company claimed was still owed to them was converted by the decorators for their own personal use."