Exclusive
EXCLUSIVE: D.A. Wants Judge To Yank Alexis Neiers' Probation & Sentence Her To Jail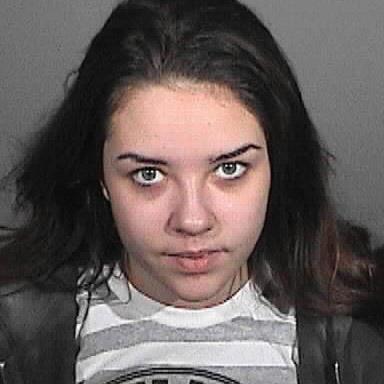 UPDATE: Judge Espinoza just ordered Neiers to one year of residential drug treatment at SOBA, and told her if she violates probation again, she will go to state prison for 2 years.
The Los Angeles District Attorney's office is going to ask Judge Peter Espinoza to terminate reality TV star Alexis Neiers' probation, and ask for a sentence of two years in jail, RadarOnline.com has exclusively learned.
As part of a plea deal -- in which Neiers pleaded no contest to the crime of first degree residential burglary -- her sentence of two years was suspended. Instead, she was ordered to spend six months in county jail, but was released early due to overcrowding.
Article continues below advertisement
Neiers, 19, was then placed on three years probation. A probation check on December 1, 2010, revealed that Neiers -- who appears on E!'s Pretty Wild -- was allegedly in possession of heroin.
The D.A. states in the docs: "in the location where she told the officers she kept her belongings, the officers found a purse which contained her probation identification card, her California driver's license, a valid Florida driver's license with her picture but someone else's name, a substance resembling heroin and heroin paraphernalia."
The D.A. also states since Neiers was released from jail, "she has done almost nothing to comply with the terms of probation. She has not reported to the probation office, nor has she made restitution payments...by her actions and her inactions she has disrespected the Court and her own word."
The probation violation hearing is expected to begin at any time.
RELATED STORIES:
EXCLUSIVE INTERVIEW: 'Bling Ring' Inmate's Mom Gives Lindsay Lohan Jail Advice