Elizabeth Smart Kidnapper 'Very Attentive' During Testimony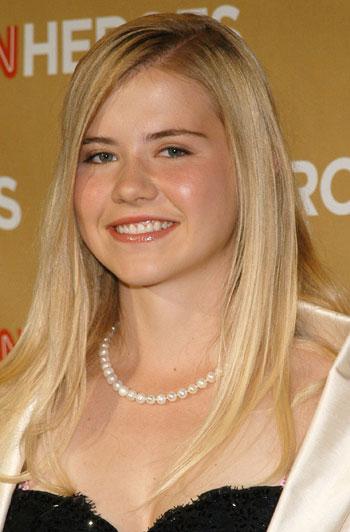 Though Elizabeth Smart's kidnapper Brian David Mitchell often watches the testimonies in the federal trial against him from a room adjacent to the court room, he usually ignores the proceedings. However, his demeanor drastically changed when his wife Wanda Barzee testified, according to the guard who was with Mitchell.
SHOCKING PHOTOS: Elizabeth Smart Evidence In Kidnapping Trial
"He was very attentive," Dennis Durando, a deputy with the U.S. Marshal's Service, said. "He stood as close to the monitor as he possibly could and didn't move. He was very still."
Article continues below advertisement
According to Durando, Mitchell sleeps, exercises and occasionally sings in the room where he watches the trial from. Durando has escorted Mitchell to and from court for the past year. He said Mitchell sometimes rolls up tissue paper and sticks it in his ears "as ear plugs and lays down on the bench," to sleep during the rest of the testimony.
Deputy Durando was not asked about Mitchell's behavior while Elizabeth Smart testified.
He testified that while Mitchell is kicked out of the courtroom for singing he rarely sings when he is not in the courtroom. He said Mitchell starts singing when he reaches the door behind the jury box and continues until he has to be removed from court. He stops singing once he arrives in the room where he watches the trial. Durando also testified that one morning before the trial, Mitchell was in the mostly empty courtroom and didn't start singing until someone other than his defense counsel and court employees arrived.
Article continues below advertisement
Elizabeth Smart Calls Kidnapper A Hypocrite
Brian David Mitchell is on trial on federal charges of kidnapping and unlawful transportation of a minor. He is accused of kidnapping then-14-year-old Elizabeth Smart from her Salt Lake City home in June 2002 and holding her captive for nine months. His defense attorney says he was mentally insane at the time of the kidnapping. Mitchell faces life in prison if convicted.