Denise Richards: 'Nikki Sixx & I Have Been Out On A Few Dates'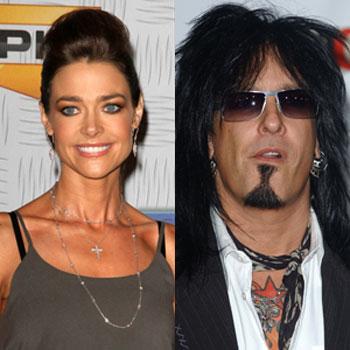 Denise Richards sure likes her rock stars.
The 39-year-old actress has revealed that she is dating Motley Crue bassist Nikki Sixx after being questioned about the rumors on Bravo's show, Watch What Happens Live, on Thursday night.
"What is considered dating?" she asked coyly before admitting: "We have been out on a few dates, yes."
The Wild Things star previously dated Bon Jovi guitarist Richie Sambora after her divorce from husband Charlie Sheen back in 2007.
Article continues below advertisement
However, she insists that the relationship between Sixx, 56, and herself is purely casual -- for now.
"You want if anything's gonna develop, you want it to develop on its own," Richards said.
"That's the god's honest truth, we're taking it very slowly."
Sixx, a recovering heroin addict, previously dated reality star and tattoo artist Kat Von D.
RELATED STORIES:
EXCLUSIVE: Charlie Sheen's Porn Star Told Denise Richards: I'm A Prostitute