Christina Aguilera's Rep Says Hacker Leaked Scantily Clad Photos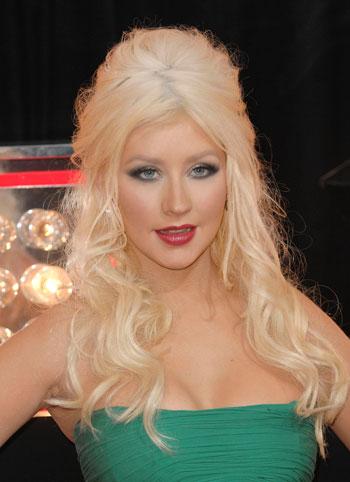 The internet was abuzz Wednesday after photos of a semi-nude Christina Aguilera hit computer screens. Now, Christina's team is fighting back against the alleged hacker who her rep says stole the photos, RadarOnline.com has learned.
"The photos of Christina Aguilera being leaked to the press were illegally obtained by a hacker who tapped into Christina's personal stylist's account," her rep tells RadarOnline.com.
Article continues below advertisement
The risqué photos show the Dirrty singer posing for the shots in her expansive closet modeling a sexy satin robe and panties, see-through white t-shirt and leggings, and a Burlesque-style rhinestone covered barely-there bodysuit—all of which were taken for professional purposes with her stylist, RadarOnline.com has learned.
"The photos were taken in the privacy of Ms. Aguilera's home and were used only in a personal exchange between the star and her stylist," the rep says.
According to Christina's publicist, she plans on taking action against whoever released the photos to the media.
"We find the actions of the hackers and the press who purchased and/or obtained these photos to be irresponsible and actionable. We are attempting to determine the identity of the hackers and will pursue them aggressively. Their conduct is reprehensible."
RELATED STORIES:
EXCLUSIVE: Christina Aguilera's Estranged Husband Won't Move Out Of Their Home