Exclusive
EXCLUSIVE: Christina Aguilera 'Had Open Marriage,' Says Woman Approached By The Singer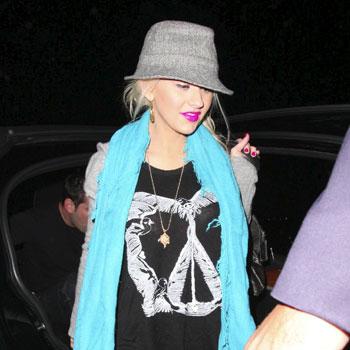 Christina Aguilera and hubby Jordan Bratman are getting a divorce but RadarOnline.com has learned the couple had an open marriage when it came to Christina's lust for women.
DOCUMENTS: Read The Divorce Court Papers
"I was at The Abbey one night when Christina's bodyguard approached me," a woman who wishes to remain anonymous told RadarOnline.com.
"He said, 'My boss would really like you' and pointed over to Christina."
Article continues below advertisement
The source said Christina waved to her, but that she was confused because her husband Jordan was at the bar with her.
"The bodyguard told me it was an understanding within their marriage and that she brings girls home and Jordan's okay with it," the woman said.
"I met Christina in the bathroom and she told me she liked to play with girls.
"I ended up not pursuing anything with it because the situation just seemed so weird to me, but Christina was definitely looking to hook up."
According to the source, Christina has been known to frequently approach women while out at gay bars in Los Angeles.
"It's funny because I had a couple girlfriends tell me that they were approached by Christina too," the source said.
VIDEO: Christina Aguilera Channels Madonna And Lady Gaga
"My understanding was that Jordan wasn't involved when she brought girls home, so maybe the divorce is because Jordan's jealousy got the best of him."