Brett Favre Expected To Be Fined -- Not Suspended -- For Sexting Scandal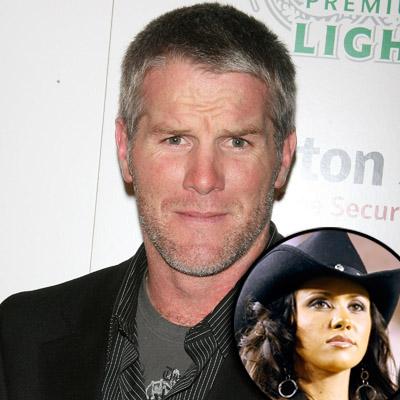 Minnesota Vikings quarterback Brett Favre will likely be allowed to play against the Detroit Lions Sunday, RadarOnline.com has learned, as NFL commissioner Roger Goodell is not expected to suspend the football legend for his 2008 sexting indiscretions, but rather to fine him instead.
Favre, who carved out his gridiron legacy with the Green Bay Packers, has been embroiled in a scandal since news leaked that he sent cell phone pictures of his genitalia to ex-New York Jets sideline reporter Jenn Sterger when he was on the team two years ago.
Article continues below advertisement
Goodell, ESPN reported, should hand down his ruling within next 48 hours.
Sterger's manager Phil Reese said he's looking for the league to "implement a program" to avoid further instances in the NFL workplace similar to the Favre-Sterger exchange.
Favre, who's made 298 starts in 20 years in the NFL, said he's likely to retire after a miserable year in which he's thrown ten touchdowns and 17 interceptions.