Judge Sets Bail At $315,000 For WikiLeaks Founder Julian Assange - Sweden Appeals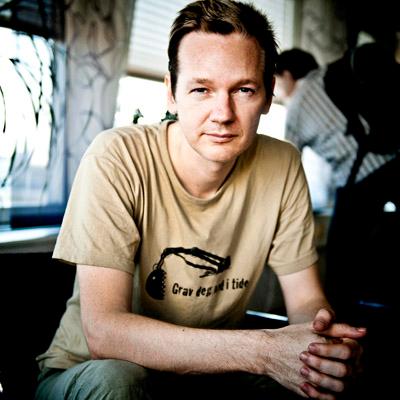 A British judge Tuesday agreed to set bail at £200,000 ($315,000) for WikiLeaks founder Julian Assange. However, Sweden immediately appealed the judge's decision to set bail, so at this time, Assange remains behind bars while the case continues to play itself out.
In agreeing to set bail, the judge said that Assange must abide by strict bail conditions as he fights extradition to Sweden in a sex-crimes investigation.
Article continues below advertisement
Inside The WikiLeaks Scandal: Who Is Julian Assange?
Assange, 39, has been held without bail in a London prison for a week after surrendering to Scotland Yard police to answer a Swedish arrest warrant.
Gemma Lindfield, appearing for the Swedish authorities, asked the court to deny Assange bail, but the judge disagreed.
Prior to the hearing, Assange's lawyer, Mark Stephens, said his client would offer to be electronically tagged and stay at an address known to the police.
The City of Westminster Magistrates' court was packed with lawyers, journalists and celebrities, including filmmaker Ken Loach and socialite Jemima Khan who have both offered to contribute 20,000 pounds ($31,500) each in bond for Assange.
EXCLUSIVE: Son Of Wikileaks Assange Speaks Out, Wants Father 'Treated Fairly & Apolitically'
Assange is wanted for questioning after two women accused him of sexual misconduct in separate encounters in Sweden over the summer. Lawyers for Assange say he denies the allegations and will contest Sweden's attempt to extradite him for questioning.