AUDIO: School Board Shooter -- Listen To 911 Call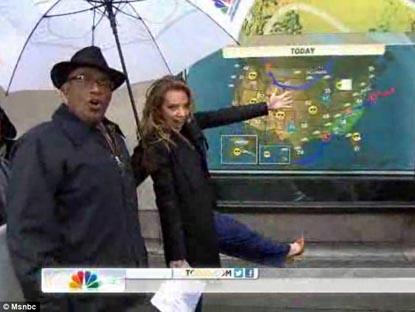 Gunman Clay A. Duke terrorized a Northern Florida school board meeting before firing numerous shots and eventually taking his own life on Tuesday.
RadarOnline.com has obtained the 911 call from the frightening incident – one in which those who knew Duke were not surprised by, saying he was a ticking time bomb with a violent past.
OUTRAGE!: Shocking Pot-Smoking Toddler Video
"There's some man here with a gun who came into the board meeting," a female caller is heard telling the 911 operator.
Article continues below advertisement
"He said, 'You fired my wife,' took out a gun, took out some spray paint and spray painted the wall and then most of us just ran out the board room quickly but he's holding the others hostage."
In video footage released on Wednesday, Duke, 56, is shown walking to the front of a school board meeting, spray painting a red "V" with a circle on the wall and then pulling out a gun.
"Some of the board members are out but I don't see everybody," the unknown female caller said.
"There's some people still in the board room; several of the board members and the superintendent. He's got them hostage in the board room."
The caller then reveals to the dispatcher that the meeting is being videotaped and broadcast live over the Internet.
"We have a video of the board room and he doesn't know we're live and we can see it. We're near the video right now," she said.
Article continues below advertisement