Aretha Franklin Not Giving Up As She Battles Cancer, Says Family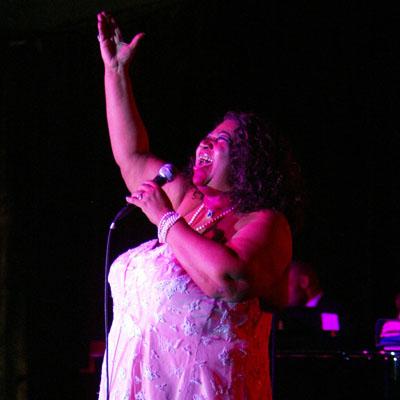 Aretha Franklin's cousin says the ailing "Queen Of Soul" is "doing better than doctors expected" and expects to be released from the hospital this weekend, RadarOnline.com has learned.
Brenda Corbett told the Detroit Free Press Thursday that Franklin "has a long life in front of her, and will be back in concert, on stage, late spring or early summer."
The National Enquirer first broke the news that Franklin, 68, is suffering from pancreatic cancer.
Article continues below advertisement
As compiled by freep.com, here's a timeline of Franklin's past six weeks:
Oct. 26: Cancels concerts in Virginia and Missouri, citing "health reasons."
Oct. 29: Is released from a short stay at Sinai-Grace Hospital in Detroit, but remains mum about the nature of the visit.
Nov. 4: Announces that doctors have ordered her to cancel all concert dates for the next six months, including big shows in Detroit and New York City. Franklin's spokeswoman declines to reveal medical details, saying only that the singer is "resting comfortably at home" in Bloomfield Hills.
Nov. 23: Despite previously vowing to make it, Franklin fails to appear at her annual Thanksgiving gospel program in Detroit. Artists on hand offer prayers and song dedications for the absent star.
Dec. 2: Undergoes a planned surgery early in the morning. The procedure had not been publicly announced beforehand, but word got out when friends scheduled a public prayer vigil on the eve of the operation. Franklin issues a statement hours later: "I had superb doctors and nurses whom were blessed
Article continues below advertisement
by all the prayers of the city and the country."
Dec. 8: With Franklin still hospitalized, the National Enquirer reports that she has been diagnosed with pancreatic cancer. Family members counter that the singer is "doing well" and will be back on the road by late spring.
Pancreatic cancer is a particularly vicious form of cancer: Patrick Swayze died last year after battling the disease for 20 months.