ENQUIRER: Aretha Franklin Battling Pancreatic Cancer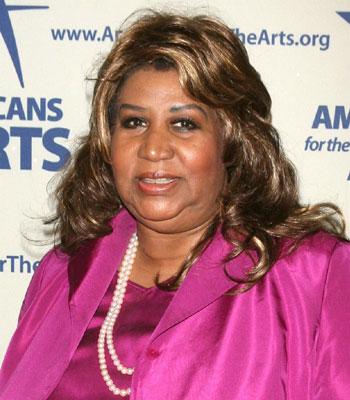 Aretha Franklin is battling pancreatic cancer, the National Enquirer reports in its new issue.
The legendary singer recently had surgery but has been silent on what is wrong with her.
The Enquirer says the prognosis is grim for Franklin, 68, with the overall survival rate at 5% to 10%.
"She even hid her diagnosis of pancreatic cancer from some family members," a source told the publication.
After the Enquirer's report hit newsstands Wednesday, myfoxdetroit.com independently confirmed that Franklin is battling cancer.
Article continues below advertisement
"Fox 2 News in Detroit has confirmed that the "Queen of Soul" has cancer. A close relative of Aretha Franklin tells reporter Al Allen that they are very concerned," the Web site reported.
Patrick Swayze died from pancreatic cancer last year after battling the disease for 20 months.
Franklin has had strong support from friends including Stevie Wonder, Rev. Jesse Jackson and Della Reese, according to the Enquirer.