Exclusive
Angelina Jolie Reveals Holiday Plans, Promises It Will 'Be Adventure'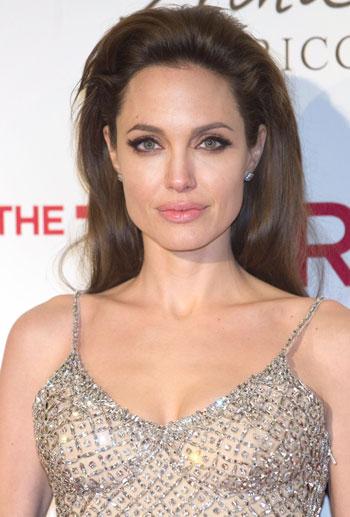 Angelina Jolie got into the holiday spirit on Friday while chatting with Ryan Seacrest on his KIIS FM radio show about her upcoming action-filled flick The Tourist and revealed her famous brood's holiday plans.
"We're going to spend time with the family and go to a random part of the world," Angelina said on the radio program. "It'll be an adventure, that's what we love to do."
And the girl who has everything, including beau Brad Pitt, 46, is giving back to the ones she loves this holiday season. Even with a new movie to promote and six kids, the busy mom still finds time to pick out gifts. "I have, I have! I've got it all boxed and ready to go. I'm trying to get all the stockings right and all the wrapping paper," she said.
Article continues below advertisement
But after the holidays, it's back to work for the beautiful brunette, who has been directing her first feature film in Eastern Europe -- a romance set against the 1992-1995 Bosnian war.
"I go into the editing room in January for a few months," said Angelina, adding that her next project is more on the lighter side. "And I think my next film out is Kung Fu Panda 2, which I'm very excited about because I love that movie."