VIDEO: Sarah Palin - 'I Believe I Could Beat Obama In 2012'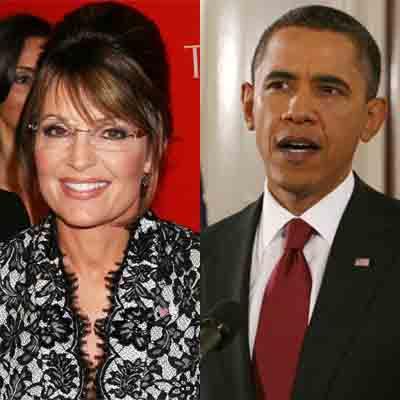 If Bristol Palin can make the finals for Dancing With The Stars - anything is possible.
Watch the video on RadarOnline.com
In an interview with ABC's Barbara Walters, Bristol's mom, Sarah Palin, says she is seriously considering a run for the White House, and she believes she could beat President Barack Obama in 2012.
"I'm looking at the lay of the land now, and... trying to figure that out, if it's a good thing for the country, for the discourse, for my family, if it's a good thing," the former Governor Of Alaska said.
Article continues below advertisement
Asked Walters: "If you ran for president, could you beat Barack Obama?"
"I believe so," Palin said.
ABC released a portion of Walter's interview with Palin on Wednesday. Her entire interview with Palin will air on ABC on December 9 as part of a special prime-time program, Barbara Walters' 10 Most Fascinating People.