VIDEO: Whoopi Goldberg, Joy Behar Storm Off The View With Bill O'Reilly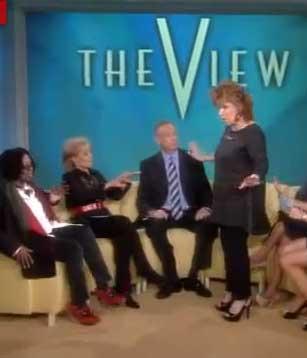 They say don't talk about religion and politics -- so you can imagine what happened when controversial right-wing pundit Bill O' Reilly appeared on the highly-opinionated panel of The View Thursday to discuss both.
Watch the video on RadarOnline.com
O' Reilly, discussing Park5 (the Mosque/ Muslim community center near Ground Zero), infuriated the show's co-host Joy Behar and Whoopi Goldberg to such an extent they walked off their own show.
Article continues below advertisement
O'Reilly expressed his disenchantment for the project, calling it inappropriate and adding "a lot of the 9/11 families who I know say, 'Look, we don't want that, that shouldn't be there.'
He then cited a poll that claimed 70 percent of Americans feel that same way and said he personally opposed it "because Muslims killed us on 9/11" -- and things predictably crumbled from there.
Goldberg blurted an expletive and pointed out that "Extremists" , not Muslims were behind 9/11, while Behar said, "I don't want to sit here now," and the pair abruptly exited the stage.
MORE ON:
Good Morning America
Broadcasting icon Barbara Walters, mortified with the conduct from her co-hosts, said, "You have just seen what should not happen ... we should be able to have discussions without washing our hands and screaming and walking off stage. I love my colleagues, but that should not have happened."
After O'Reilly clarified his position, Goldberg and Behar returned to the set for the remainder of the interview.