VIDEO: Michael Jackson's Daughter: 'Dad Was The Best Cook Ever'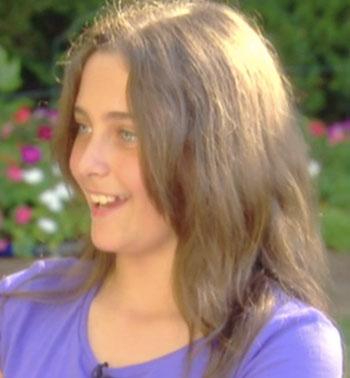 Michael Jackson was best known as the 'King Of Pop' but to his children, he was also a king in the kitchen.
In a heartfelt interview with Oprah, Michael's three children, Prince, 13, Paris, 12, and Blanket, 8, unveiled some surprising details about their dad.
Katherine Jackson Tells Oprah: 'I Kind Of Felt He Was Gone
"I feel like no one understood what a good father he was," Paris said. "I mean he was the best cook ever."
Article continues below advertisement
And when Oprah questioned her statement, Paris admitted she wasn't the only one who was shocked by her dad's culinary skills.
"Everyone is always like, 'a cook?', all surprised," she said.
"But he was just a normal guy, except for, I would say, he was the best dad.
"He cooked the best french toast in the world."
In the interview, Prince spoke about his time with his dad reminiscing about drinking Coca Cola and eating candy while taking early morning walks on the beach with him.