Michael Jackson's Kids Enjoy Movie-Filled Weekend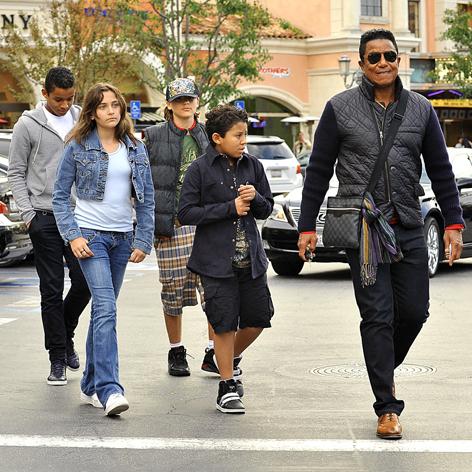 Michael Jackson's two eldest children Prince and Paris enjoyed a film-filled weekend and RadarOnline.com has the latest photos of their outing.
The two kids were spotted heading to the movies for the second day in a row on Sunday.
Accompanied by their uncle Jermaine and his two kids Jaafar and Jermajesty, Prince and Paris reportedly went to see the R-rated film Due Date starring Robert Downey, Jr., Zach Galifianakis, and Jamie Foxx at The Commons in Calabasas, California.
Article continues below advertisement
Prince and Paris were prepared for the fall weather with Paris wearing a denim jacket to complete her all blue outfit while Prince donned a puffy black fest, baseball cap, and long plaid shorts with sneakers.
RELATED STORIES:
EXCLUSIVE VIDEO: Violence Inside Jackson Home