VIDEO: Darren Criss Confirmed As Newest Cast Member On Glee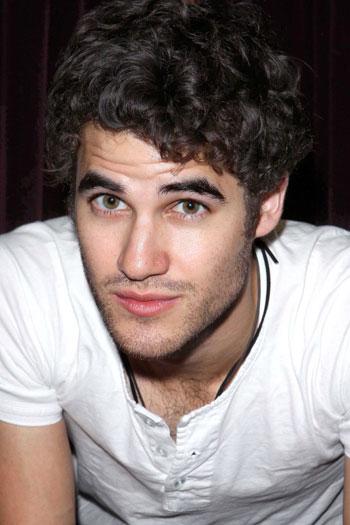 Darren Criss - who made a sensational splash last week on Glee as openly gay student Blaine - is officially joining the cast of the hit Fox show.
Not bad for a relatively-unknown actor whose acapella cover of Katy Perry's Teenage Dreams made him an instant fan favorite after only one episode.
News of Criss, 23, joining the cast was broken Monday by the Web site AfterElton.com which talked to Glee's Emmy Award winning creator/writer/director Ryan Murphy at the L.A. Gay & Lesbian Center's 39th Annual Gala on Saturday.
Article continues below advertisement
Murphy told the site Criss will be a regular for the reminder of Season 2 and next season as well.
Said Murphy: "Darren has become such a sensation in one week, which I love. I think there's a hunger for him and a positive relationship role model. He'll definitely continue through the year and longer. We just signed a deal with him, so I don't know."
Murphy also told AfterElton.com that the anti-bullying storyline involving openly-gay student Kurt Hummel (played by the fabulous Chris Colfer) could last the entire season, and not just a few episodes.
When asked if Criss' character will be Kurt's boyfriend, Murphy said: "I don't know. That I have not decided. We're writing it. I want to see what people's reaction to that is. Part of me thinks he should be the boyfriend, part of me thinks he should just be the mentor. I didn't want to decide that until we got into sort of the middle of the season. We're figuring it out now."
Even if Blaine and Kurt do not hook up, Murphy says Kurt definately will find love. "Kurt will definitely get a boyfriend. The question is who will it be and how will it be."
Article continues below advertisement