Twilight Star Bronson Pelletier Attacked!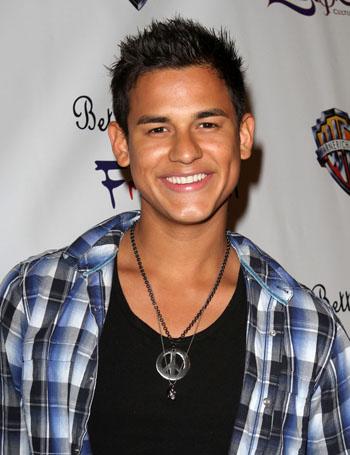 While attending a fan expo in Birmingham, England, Twilight star Bronson Pelletier suffered a broken nose after he was was attacked by several drunken men, RadarOnline.com has learned.
The UK's Daily Telegraph reports four drunk men who were guests at a wedding being held in the same Hilton hotel as the Eternal Twilight 4 fan event, attacked Pelletier in a men's room.
Pelletier, 28, sustained a broken nose after the men reportedly struck and headbutted him. Fortunately Pelletier was able to free himself from the assault.
Article continues below advertisement
A fan who attended the bash told London's Daily Mirror, the event "was full of teenage girls so no one expected trouble."
Police chased the suspects and witnesses say cops used a Taser to restrain one. All four were arrested on suspicion of assault; two have since been released and two were granted bail. The motive for the attack is unknown.
The actor, who is currently working on Twilight's two-part Breaking Dawn, appeared at a New Zealand fan convention last year and told a local news outlet about his efforts to buff up, as he prepped for his role as Jared in New Moon.
"We worked out an hour and a half each day. We were doing stuff like Muay Thai, Brazilian jujitsu, conditioning strength training. It was pretty intense stuff," he said.
Part 1 of 'The Twilight Saga: Breaking Dawn' opens in the U.S. on November 18, 2011.
Emails and phone calls to Pelletier's reps by RadarOnline.com were not returned on Saturday.
RELATED STORIES: