Tony Parker Shoots Back - Files For Divorce From Eva Longoria In Texas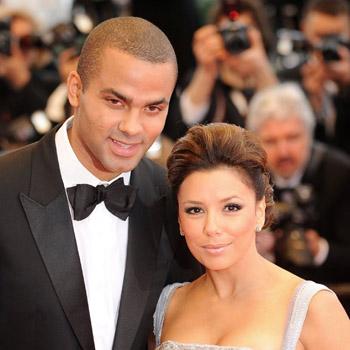 Tony Parker has countersued Eva Longoria for divorce, RadarOnline.com has confirmed. The San Antonio Spurs star filed Friday in Texas.
The move comes just two days after his Desperate Housewives star wife filed to end the marriage in California.
Parker's move is setting this split up to be one of Hollywood's nastiest. While both California and Texas are community property states, California requires a minimum of six months to end a union while Texas will rush a divorce through in as little as two months.
Article continues below advertisement
Also, as RadarOnline.com previously reported, Eva's filing has clear references to the existence of a pre-nup. Tony's petition indicates the opposite.
Longoria and Parker's shocking split comes on the heels of Eva's discovery that her husband of three years had a sexting relationship with Erin Berry, wife of Tony's former Spurs' teammate Brent Berry. Although Tony has insisted he never had a physical relationship with Erin, Brent has filed for divorce from her as well.
On Thursday, Parker made his only public comment on the split, telling People he was aware Eva was filing in California while denying erroneous reports that he'd already filed in Texas.
Now that Tony's decided to make that move after all, it will be up to the courts in both states to decide which has jurisdiction. One thing that's for certain though, Tony's legal rep will do everything possible to protect his brand new $50 million, four-year contract with the Spurs from going into the community property pot.