Tiger Woods Talks...To His Twitter Followers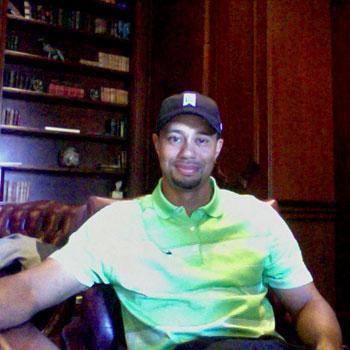 Tiger Woods has come out of his shell and is responding to his fans and followers on Twitter - even acknowledging his failed marriage - RadarOnline.com has learned.
The usually private man replied to a Tweet from one follower who wrote, "I'm a retired Special Ops Guy like your dad. I got divorced and it was tough as hell. I have faith in you!"
Woods replied, "Thanks brother."
Woods corresponded with nearly two dozen of his 279,000 plus followers Tuesday, letting them know how much he loves the movie Caddyshack and how he can "barely grow" a goatee.
Article continues below advertisement
FIRST PHOTOS of Tiger Out of Rehab
Woods, who is a big sports fan, shared with his followers the teams that he roots for when it's not Stanford: the Lakers, Dodgers and the Oakland Raiders.
And when it comes to Christmas, what does the man who can buy anything want? Woods tells his fans it's Stanford in the National Championship Game.
Woods also shares that when he's out on the golf course, he eats "peanut & banana sandwich & almonds."