VIDEO: Rapper DMX Denies Cocaine Use & Probation Violation In Court; Remains In Custody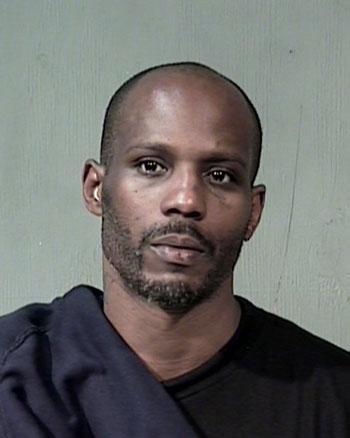 Rapper DMX appeared in an Arizona courtroom Wednesday morning and denied violating his probation by using cocaine and Oxycontin, RadarOnline.com has learned.
The 39-year-old rapper, real name Earl Simmons, was arrested on November 18th by Maricopa County authorities for a probation violation after he was found with cocaine on him.
In addition, according to the complaint, he was also cited for use of Oxycontin without a prescription, failing to submit to drug testing, failing to participate in counseling programs, failure to make payments and driving on a suspended license.
Article continues below advertisement
The complaint reads as follows:
"Mr. Simmons has several felony convictions, and has been given multiple opportunities to succeed on probation. He has been directed to treatment, as well as chose his own treatment program and continues to use illegal drugs following their opportunities."
DMX was on parole for an assault conviction when he was arrested.
His next hearing is set for December 9, 2010 at the Maricopa County courthouse in Arizona.