EXCLUSIVE DOCUMENT & DETAILS: DMX Arrested For Having Cocaine & Other Probation Violations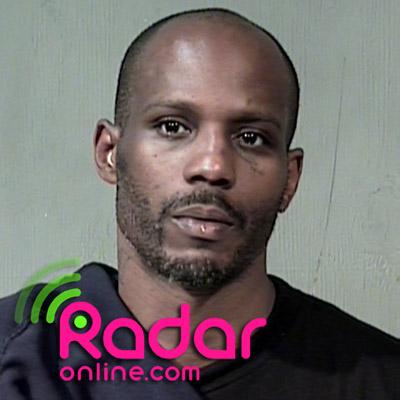 Rapper DMX has been arrested - again.
EXCLUSIVE DOCUMENT: Read The Complaint Against DMX
DMX - whose real name is Earl Simmons - was taken into custody Thursday night in Maricopa County in Arizona for a probation violation. Sources tell RadarOnline.com that he had cocaine on him. In addition, according to the complaint, he was also cited for use of Oxycontin without a prescription, failing to submit to drug testing, failing to participate in counseling programs, failure to make payments, and driving on a suspended license.
Article continues below advertisement
The complaint reads: "Mr. Simmons has several felony convictions, and has been given multiple opportunities to succeed on probation. He has been directed to treatment, as well as chose his own treatment program and continues to use illegal drugs following their opportunities."
Simmons, 39, was on parole for an assault conviction when he was arrested.
DMX has been ordered to appear in court on Wednesday, November 24 for a probation revocation hearing.