PHOTOS: Tiger Woods Breaks Another Vow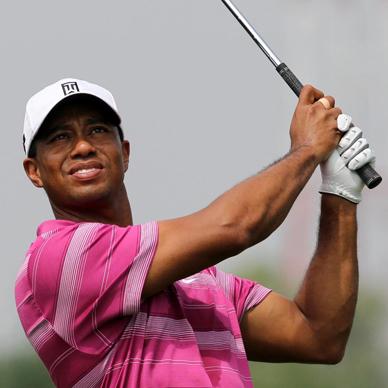 Another November, another broken promise for Tiger Woods. RadarOnline.com has new photos showing Woods breaking another vow: to wear his Buddhist bracelet for the rest of his life.
In March, the golfer sat down with The Golf Channel's Kelly Tilghman for an interview in which he tied his serial cheating to losing his way as a Buddhist.
Toward the end of the interview, Tilghman noticed a bracelet Woods was wearing, which Woods said was a Buddhist bracelet that gave him "protection and strength" prior to entering treatment for sex addiction.
Article continues below advertisement
When Tilghman asked Woods if he'd be wearing it "for the rest of his life," he replied, "Absolutely."
Well, Woods was spotted playing in the World Golf Salutes King Bhumibol Skins Tournament at the Amata Springs Club in Chonburi province of Thailand Monday and guess what: no bracelet.
Tiger's slump on the golf course continued, as he only won one hole, finishing fourth in a four-man tournament.
RELATED STORIES: