PHOTOS: Hollywood's Most Powerful Women In Bikinis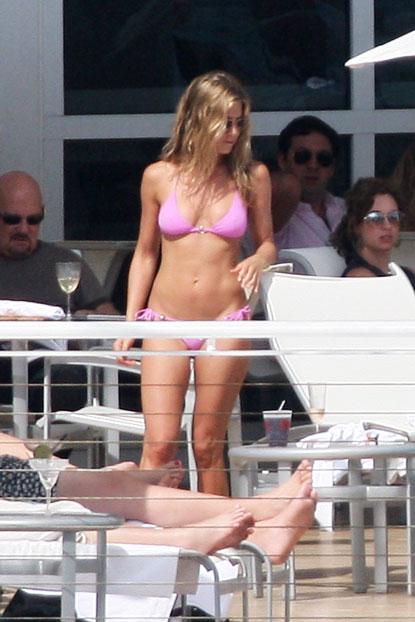 Some women have it all: money, power, fame - and a totally rocking bikini bod!
RadarOnline.com has compiled a list of the sexiest stars on the Forbes The Celebrity 100 list and stripped them down into their sexy swimsuits, showing off the hot bodies that made them millions.
It should come as no surprise that Beyonce's Bootylicious body scored her the Forbes title as the 2nd most powerful star in Hollywood, making her Radar's #1 Powerful Bikini Babe!
Article continues below advertisement
The sexy singer raked in $87 million in 2009 - see here bikini bod here.
Not far behind on the Forbes list is Lady Gaga, whose wacky wardrobe and on stage antics made her a cool $62 million in 2009.
The sassy singer has even more to show for when she strips off the layers, revealing a rock hard bikini bod.
Miley Cyrus might not be even old enough to vote, but the flawlessly bodied bikini babe already makes $48 million a year, which makes her the most powerful and sexiest underage star.
See Miley sizzle in her swimsuit here.
Brad Pitt certainly knows how to pick powerful and sexy women!: While his ex-wife Jennifer Aniston made more money than Angelina Jolie in 2009, according to Forbes, Angelina ranks higher because of her all-around high scores in every category.
When it comes to their bikini bods, the box office babes are both perfect tens!
And it is no surprise that Gisele Bundchen is the most powerful supermodel in the world.
Tom Brady's Angelic wife raked in $25 million, with Heidi Klum and Kate Moss trailing behind her, making $16 and $8 million respectively.
What other high-earning and powerful bikini babes made RadarOnline.com's hot list?
Find out in our special feature -- here.