PHOTO: United Airlines Reveals Oprah Plane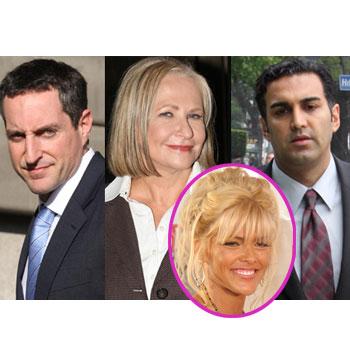 Despite Qantas Airlines grounding their airplanes on Thursday – which Oprah Winfrey intends to take her John Travolta-piloted flight with her audience to Australia on – RadarOnline.com has learned United Airlines unveiled its new tribute to the queen of daytime talk shows.
The Boeing 757 was displayed Thursday at O'Hare International Airport in Chicago boasting Winfrey's signature and a tribute to "The Farewell Season" painted on the side.
Article continues below advertisement
All passengers on the inaugural flight to Los Angeles listened to an audio message from Winfrey herself before taking off with their fleece blankets monogrammed with "Oprah 25" – a gesture provided by United for Winfrey's 25th and final season of The Oprah Winfrey Show.
"As Chicago's hometown airline, United is proud to celebrate The Oprah Winfrey Show's farewell season with our customers, employees and 'Oprah' show fans," Mark Bergsrud, United's senior vice president of marketing, said in a statement.