No Baby Yet For Kelly Preston & John Travolta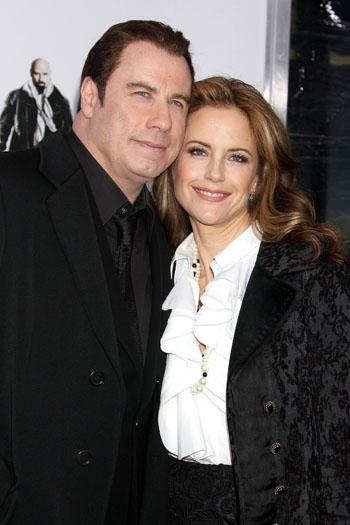 There's still time to buy your baby presents for Kelly Preston and John Travolta, RadarOnline.com has confirmed!
Numerous reports out of Australia had John leaving his promotional Qantas Airline trip early, flying home to be with Kelly because she had gone into labor.
Not so, John's rep tells RadarOnline.com. "The report that Kelly is in labor is 100 percent false," he says.
Travolta, a real-life pilot who owns his own 707, is Ambassador-at-Large for Qantas and had flown to Oz to be part of the company's 90th anniversary. He made appearances in both Sydney and Melbourne, and flew home on Saturday.
Article continues below advertisement
But organizers of a telethon on Perth, as well as the Perth's mayor, expected that city in Western Australia to be John's last stop before going home.
Let's call it a failure to communicate down under because John's rep insists he flew home exactly when he originally planned.
Benjamin Travolta -- the focus of all this concern -- is due to make his entrance into the world November 26. John's not going anywhere until then!