Exclusive
EXCLUSIVE: Charges Dropped Against Alleged John Travolta Extortionists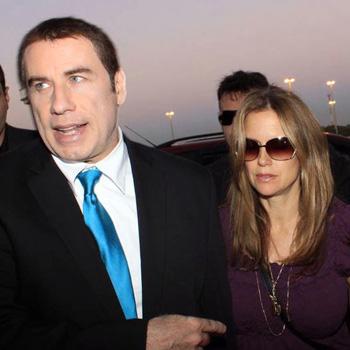 The legal prosecution of two people who were accusing of trying to extort $25 million from John Travolta and Kelly Preston after the death of their son Jett has come to a dramatic end, RadarOnline.com learned.
"The defendants have been discharged," Neil Braithwaite, Chief Counsel in the Office of the Attorney General, announced Monday morning at the courthouse in the Bahamas.
"Mr. Travolta is no longer interested in pursuing the matter because it has caused his family great emotional distress."
Article continues below advertisement
Tarino Lightbourne and Pleasant Bridgewater always maintained their innocence. Their first trial, which began a year ago, was stopped by the judge who then ordered the retrial that was scheduled to begin today.
The retrial would have required Travolta to again testify about the events surrounding the tragic death of his son Jett, and without that, the prosecution believed they could not get a conviction.